Many are wondering why they should choose a refurbished iPhone from WCell over a completely new one. In this article, we will explore some of the reasons why buying a used and refurbished phone is a sensible choice today.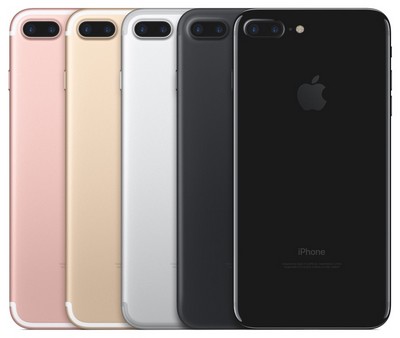 1. The phones function just like new ones, but the price is far lower
All the phones sold by WCell work just as well as new ones technically. If any faults arise in the phone's functioning after purchase, it will be repaired by us under our extensive warranty. This applies to all models sold by us. Our best condition category "Like new" means that the phone is in the same condition as a new one cosmetically as well. We also have other condition categories on offer, which have a little more signs of wear. Naturally, the price decreases considerably with lower condition categories. Small scratches on the body are barely noticeable and even the larger marks on our phones in "Acceptable" condition are often hidden by a phone case.
Functionally, all the phones in every condition category are as good as new. The main reason why the iPhone body is left unchanged in refurbished models as well is that the main technical components of the iPhone are built around the body. This makes replacing the body very expensive and not worth changing for cosmetic reasons alone. The display and parts that require renewing, such as batteries, are of course replaced!
Affordable prices create new possibilities for choosing a smartphone. If you have a predetermined budget, WCell prices mean you can get a used smartphone with better features than when buying a completely new one. WCell offers phones for both basic users and users with more demanding needs.
2. Phones have a longer life cycle than is commonly thought
One of the most common misconceptions is that phone's have a short life cycle. Phones work just like new ones when they are repaired professionally. When bad parts are replaced with completely new ones and batteries are replaced, for example, the phones' lifespans rise to a whole new level.
Due to the thorough checking and repair process, the used phones sold by WCell always have a battery capacity of 80–100%, regardless of their condition category. As a result, the phone's life cycle is reset. For example, we still sell refurbished iPhone 5s models, even though the product is over five years old. Simply put: the age of the phone no longer matters when it has been thoroughly repaired.
3. It's cheaper and safer than online flea markets
You can save hundreds of euros by buying a refurbished phone from us instead of a new one. Choose the best phone for the best price. You will save even more if you sell your old phone to us in the process.
Repairing large numbers of phones at once allows us to offer even cheaper prices than private sellers on Ebay or Amazon. There are other things to consider when using online flea markets, which should be carefully considered. The phone may be stolen, or it may have gotten wet or damaged in a way that you cannot notice when trying it out.
4. A used phone is an ecological choice
Naturally, it's always more ecological to buy a refurbished phone than a new phone.
The small electronics contained in phones also contain rarer precious metals. Thus, by recycling them we are also helping out the environment. As more and more people buy their phones refurbished, the need for the use of rare natural resources in manufacturing new models is reduced.
5. The 30-day right to return means there are no risks involved
People are often hesitant to buy their first refurbished phone instead of a new one. Making the purchase is not any different to buying a new phone: you can also buy a refurbished phone from our online store and get it delivered directly to your home.
However, we do provide our customers with a full 30-day right to return. You will receive a full refund if the phone is not in the condition you expected or if you wish to buy another model instead. One could say that buying a phone from WCell is just as risk-free as buying a new phone from anywhere else.
So, why would you not buy a refurbished phone?